GST Services Offers a Free, No-Obligation Estimate Before Any Junk Removal
Get an estimated price for removal of your junk following these simple steps:


Choose a load below. Do not know how much space your junk will take? Select a tab "By item" and get an estimated price based on your items.


Click "Book" when you are ready.


Fill out the contact form and our specialist will contact you to confirm your order.


If you have any questions, call GST to discuss your specific junk removal needs and pricing.


Click the fractions to help picture what your estimated removal price is.
Our trucks are 12ft (L) x 8ft (W) x 6ft (H).
It appears that your job is fairly large and you will most likely benefit from a custom quote. We stored all items you have selected. Enter your email address and/or phone number and any additional details that might be helpful and we will reply promptly with your quote.
Estate Clean-outs
GST Services specializes in residential estate and home sale cleanouts. We can work with real estate agents or homeowners to discuss your specific needs for junk removal and hauling.
Our professional staff is available to assist you with preparing your property for sale by removing all unwanted items and junk. We can handle anything from a small room to full house cleanouts including every room from the attic all the way to the basement, garage and outdoor shed!
We are environmentally conscious and evaluate all materials for potential recycling, donation or re-purposing prior to disposal.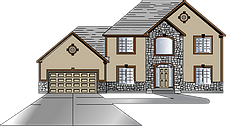 Residential Estates
Full home to simple basement cleanouts​