Woodbine Dumpster Rental
Renting a dumpster in Woodbine is now a simple and straightforward process for every homeowner, commercial contractor or construction company in need of fast waste disposal solutions. A dumpster offers a convenient way to get rid of large amounts of waste more economically. We deliver reliable, and affordable roll-off rentals all over the city. GST Services offers dependable dumpster rental service in Woodbine, MD. Call us at (240) 793-0606 to rent a dumpster in Woodbine today.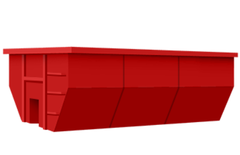 Dimensions
12' L x 8' W x 3.5' H
Included Tonnage
1 Included
Additional Days
:
$10/Day Starting on The 11th Day
Extra Weight
:
$85 Per Additional Ton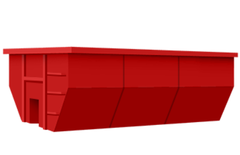 Dimensions
14' L x 8' W x 5' H
Included Tonnage
1.5 Included
Additional Days
:
$10/Day Starting on The 11th Day
Extra Weight
:
$85 Per Additional Ton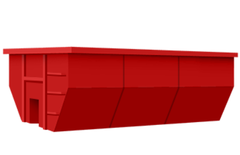 Dimensions
14' L x 8' W x 6' H
Included Tonnage
2 Included
Additional Days
:
$10/Day Starting on The 11th Day
Extra Weight
:
$85 Per Additional Ton
We Take Just About Everything
Some examples of the junk we haul away include
Refrigerator Disposal

Garbage Removal

Mattress Disposal

Foreclosure Clean Outs
Construction Waste Removal

Yard Waste Removal

Trash Removal

Appliance Removal
Television Disposal & Recycling

Furniture Removal

E-Waste Disposal

Hot Tub Disposal
Rent a Roll-off Dumpster in Woodbine

You don't have to be disposing of tons of junk or waste before you can rent a roll-off dumpster in Woodbine. While we certainly have roll-off dumpsters that are designed for removal and disposal of large junk items and tons of heavy debris and waste from large-scale projects such as construction projects and major renovations; we have also invested in small dumpster rentals. We have various size dumpsters for different types of projects. GST Services is a company that is passionate about providing dependable, affordable dumpster rental services to all customers in Woodbine, no matter the scale of their projects.

Residential Dumpster Rentals - If you are a homeowner wondering whether you can get a roll-off dumpster delivered fast, you are probably asking yourself questions like 'can i get a dumpster rental near me?'. We are a hometown dumpster rental provider near you and we will deliver the right size roll-off container suited to your project.

We are a waste management company you can depend on to provide you with a variety of roll off dumpster sizes for use in different types and scales of projects. We deliver 10-yard dumpsters, 15-yard dumpsters and 20-yard dumpsters to customers with commercial projects or residential projects. We also offer the best dumpster rental prices in Woodbine towards making waste management dumpster rentals not only more accessible, but affordable to all renters.

Commercial & Construction Dumpster Rentals - When you have a commercial cleanout project or junk hauling project; you want to ensure that you get the right size rental dumpster that will get the job done quickly, and in a single trip. We are the go-to dumpster rental company, for large dumpsters in Woodbine, and we deliver large dumpsters for commercial waste removal projects as well as for roofing, construction or demolition clean-up projects. Our roll-off containers are designed to be sturdy and safe for large-scale waste removal.
Woodbine Dumpster Rental Sizes
For a homeowner or even a commercial renter with little or no experience renting a dumpster in Woodbine, finding and choosing the right size dumpster for a project can be a bit difficult. However, with a few pointers regarding the capacities of the Woodbine dumpster rental sizes we offer for rent; even a new renter will be able to easily figure out the right size roll-off container for their specific project. Contact us if you need some assistance and our friendly and experienced representatives will be happy to guide you in the right direction.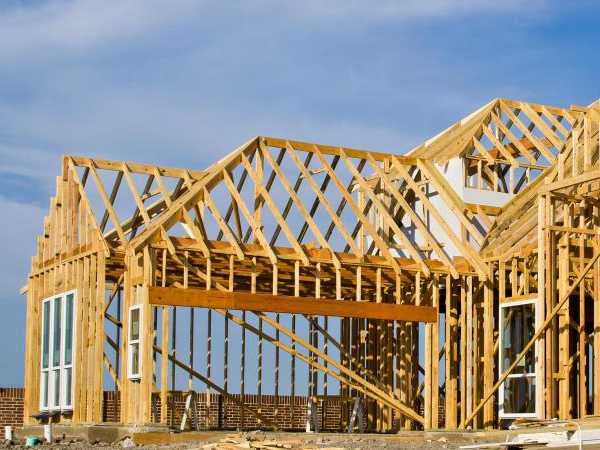 How To Rent A Dumpster in Woodbine?
There is no need for a lot of hassle, when you need a rental dumpster delivered for a specific project. Just order a dumpster online and schedule it for delivery through our 24-hour online booking available on our website. You can also just as quickly give us a call at (240) 793-0606 to rent a dumpster in Woodbine at a competitive price.

You will rarely need a dumpster permit in order to have a dumpster delivered in Woodbine, especially when you have a yard or driveway, or space on your property; where you can place the roll-off dumpster for the rental period. If you however intend to use a public street, or other public space where the dumpster will be obstructing a 'public-right-of-way' area; it may be best to get a dumpster permit from the local office prior to confirming the rental.

We deliver residential and commercial roll-off dumpsters all over Woodbine.

Dumpster Rental Company Near Me In Woodbine, MD
When you need a dumpster delivered, ensure that you get your rental dumpster from a Woodbine dumpster rental company you can rely on. GST Services offers you a variety of dumpster options to suit different projects. Call us to find out what size dumpster is perfect for your project. If you have ever searched for 'dumpster for rent near me in Woodbine', we're definitely the dumpster rental company you have been looking for. We also have dumpster rentals in Mt. Airy, MD.