Junk Removal Rockville MD Pros You Can Rely On
Don't sweat the search for junk removal Rockville MD residents can trust. At GST Services in Rockville, Maryland, we never cut corners when it comes to cutting out your trash problem. Our junk removal Rockville MD services can be tailored for your scope and timeline to ensure that junk is gone when you need it to be. We offer convenient, affordable junk removal for homes and businesses.

At GST Services, we know that you don't have the time to worry about how to schedule junk hauling. That's why we take care of every aspect of the job. We have the capability to haul away trash, scrap material, debris from renovations, old furniture, old appliances, and so much more. Our crew specializes in heavy-duty trash hauling and junk removal Rockville MD residents can use to get a clean slate.

Our clear pricing means you're never left holding the bag with unexpected rates! We'll treat your property respectfully. We also give our guarantee that your trash will be handled responsibly using proper disposal and recycling practices. Don't feel overwhelmed by junk! Just call GST Services at (240) 793-0606 to haul it away the right way!
It appears that your job is fairly large and you will most likely benefit from a custom quote. We stored all items you have selected. Enter your email address and/or phone number and any additional details that might be helpful and we will reply promptly with your quote.
We Take Just About Everything
Some examples of the junk we haul away include
Refrigerator Disposal

Garbage Removal

Mattress Disposal

Foreclosure Clean Outs
Construction Waste Removal

Yard Waste Removal

Trash Removal

Appliance Removal
Television Disposal & Recycling

Furniture Removal

E-Waste Disposal

Hot Tub Disposal
Rockville Junk Removal That Can Make Your Trash Disappear
Are you looking for responsible, reliable Rockville junk removal? GST Services answers the call whenever homes and businesses need trash and junk to disappear. Our Rockville junk removal company is the best for peace of mind because we work closely with Montgomery County landfills to dispose of your junk properly. Unlike some fly-by-night junk removers who don't reveal where they're bringing your trash, we are clear and honest about all of our procedures. Your junk never becomes "someone else's" problem. What's more, it never creates a problem for you because we follow all laws and regulations regarding safe and legal Rockville junk removal and disposal.

You'll never get stuck managing a trash hauling project when you bring in the GST Services Crew for all waste hauling Rockville MD. Simply show us where to work! Our team will handle every aspect of the project from start to finish using our expertise and equipment.
Why Choose Us For Your Rockville MD Junk Removal Services?
GST Services is experienced with Rockville MD junk removal for homes, businesses, retail locations, office locations, industrial locations, and construction sites. Founded by a Rockville, Maryland native, our company understands the unique junk removal needs of clients of all types because there isn't a project we haven't completed! In fact, owner George will be here to personally help you out during every step of your project. When you call GST Services for a Rockville MD junk removal quote, we'll give you honest, simple answers to help you make the best decision. We prioritize your satisfaction from start to finish because we've grown to become the trusted Rockville junk removal company from word of mouth!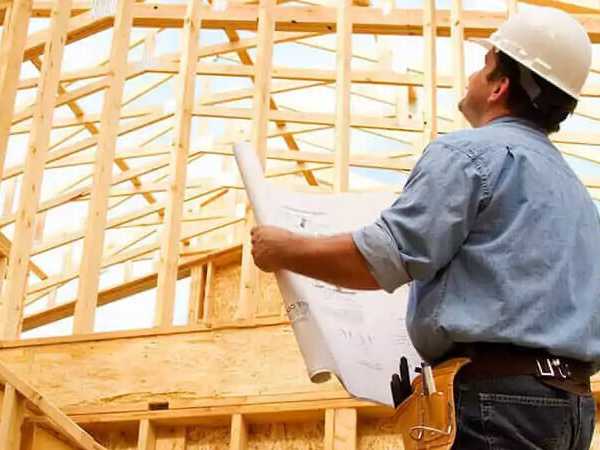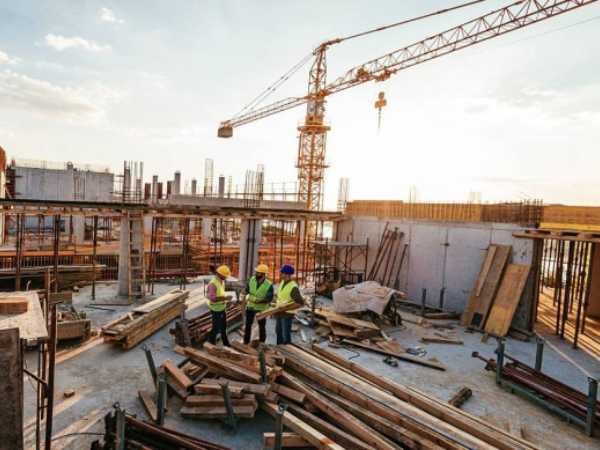 How Much Does Junk Removal Rockville Cost?
GST Services can provide you with a quote based on the scope of your project. We offer clear pricing for junk removal Rockville customers can use without surprises. Customers can use the "quick quote" feature to view pricing by truck load or item type. The cost for a full truck with eight pickup loads with a junk specialist included is $560 to $590. We also offer pricing for 1/4 truckloads, 1/2 truckloads, and 3/4 truckloads to ensure that you're only charged for the space you use. If you're having furniture or appliances removed, simply use our online price calculator to get a quote based on the type and number of items being removed. We also offer full-estate cleanouts.

Unsure about where to start? No problem. We're more than happy to speak with you in person about options for junk removal Rockville homeowners and business owners can use for any type of job. Simply call (240) 793-0606 or contact us online to get started!
What Kinds of Items Will a Junk Removal in Rockville Accept?
GST Services offers the most comprehensive junk removal in Rockville. You can count on us if you're cleaning out a basement, garage, attic, entire estate, office building, retail location, construction site, and more! Some common items we haul away include:


Furniture
Appliances
Mattresses
Electronics
Office equipment
Retail fixtures
Construction debris
While we offer the most convenient, comprehensive junk removal in Rockville, there are some items that we are not legally able to haul away for you. You will need to make alternative arrangements in compliance with all federal and state regulations. Items that require special attention beyond standard junk removal include:


Aerosol cans
Ammonia
Ammunition
Antifreeze
Asbestos
Batteries
Bleach
Brake fluid
Cleaning agents
Gasoline
Explosives
Kerosene
Medical waste
Mercury products
Motor oil
Paint
Paint thinner
Propane
Special waste materials
We're more than happy to answer your questions about specific items on a case-by-case basis. Just give us a call at (240) 793-0606 to discuss an item! We are often able to remove specially designated materials for small surcharges or you can check out our dumpster rentals in Rockville MD for other options.
Offering the Most Responsible Junk Removal Service in Rockville MD
GST Services is the best junk removal service in Rockville MD because we care about responsible, environmentally accountable trash disposal. We'll always communicate with you when your items require special considerations. We also comply with all local, state, and federal regulations without compromise. That's why we're the best junk removal services Rockville has to offer for residents throughout Carroll County, Carroll County, and Carroll County. We happily answer the call for residents seeking premier junk services in Damascus, Mt Airy, New Market, Germantown, Olney, Potomac, Clarksburg, Gaithersburg and Urbana. During our years of operation, we've proudly served satisfied customers throughout the zip code 21797 for junk removal Rockville Maryland area. Don't see your city listed? No problem! Just give us a call to talk about getting our crew out to you!
Professional Rockville Junk Hauling Service You Can Rely On
At GST Services, we don't just go above and beyond for customer service and work quality compared to others for junk hauling Rockville MD. We also take pride in keeping our local community safe and clean with our trash hauling Rockville MD service! That's why we're committed to impeccable trash hauling and handling. Our customers can feel good about using GST Services. We offer a level of transparency that is rare among junk removal near Rockville because this community is our community.

As a GST Services customer, you can rest assured that we're never focused on rushing through the job. We'll carefully schedule your expert removal to ensure that we can do a thorough job. We'll also take time to ensure that the area is fully cleaned to leave you with a pristine environment before we take off.
Of All The Junk Removal Businesses Near Rockville, We're the Best!
We know that searching for highly rated junk removal businesses near Rockville can feel like a chore. You may be uncertain about who you can trust to remove trash and junk safely and effectively from your property. At GST Services, we've helped thousands of satisfied clients get their projects done with uncompromising quality.

If you're looking for reviews of junk removal businesses near Rockville, look no further than the countless reviews and testimonials left by our customers. We're excited to add you to the list of happy customers who have trusted their junk problems to us with great results! Take a look and see why we are the most sought out for junk removal services Rockville MD!

"Great service. Called on Friday and job completed less than 24 hours later. Fast. Courteous. Reasonable prices. Highly recommended." -Chris G.

"I highly recommend GST Services! Needed to have a 6-piece sectional couch hauled to the dump. George was easy to deal with, price was very reasonable, and the guys were great!!" -Celeste B.

"We called GST Services to tear down and remove an old shed. We were so pleased with the entire experience. George and his team arrived on time and got straight to work. Despite the 90+ degree temp and high humidity, they completed the project in a couple of hours and left the area looking better than they had found it. It is evident that they take great pride in their work and strive to please their clients. They are friendly, trustworthy, and were very responsive to our questions/concerns. We would not hesitate to use them again in the future. Thank you to George and his crew for all their hard work!" -Diana D.

"I called these guys last minute and they showed up. They did a great job filling their truck with all our trash. They were so nice and extremely hard workers. Their price was very fair. Give them a call to get rid of your junk." -Deborah B.

"GST Services tore down my old backyard shed, cleaned up and hauled away every bit within hours. I was impressed by their thorough and timely work and will definitely use them again." -Sarah P.